Building Raised Beds Review...
Harrod Horticultural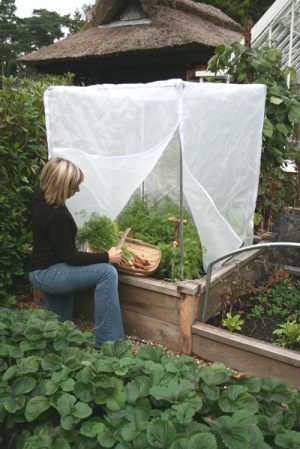 In this Building Raised Beds review I am going to describe what products I found that will meet your vegetable growing requirements. This will deal particularly with raised beds. But by the time you have reached this page anyway I hope you will have become convinced of the great gains you will make in your vegetable growing experiences, along with bigger harvests for a given area in using a raised bed system.
So! What do you do if you have neither the time nor the inclination to build your own raised beds? Well, one answer would be to get a friend or relative to build one for you. I know, that's not as far fetched as it might seem - many of us have have wonderful family and friends.
Another answer is to purchase raised beds.
Most gardening companies whose web sites I have visited online tend to just add the raised bed product to their other lines and, frankly, are very limited.
But I have been very impressed with Harrod Horticulteral's approach. They have obviously thought about the needs of their potential customers and have put together an easy to use and navigate product web site.
Of course, that would really mean nothing if the products weren't acceptable.
The raised bed matterials that Harrod Horticulteral use are sourced ethically and then created from their own in-house designs. I certainly believe that a company having such an hands-on approach gives one confidence that they know what they are talking about.
Now! What's available - come on in and see....
Don't forget your 10% discount on all timber raised garden bed kits. Just click on their link below and quote LVGG in the offercode box at checkout and the discount will be applied. Order now as offer ends soon.
WATCH A 3 MINUTE VIDEO - CLICK ON THE BLUE LINK BELOW AND SCROLL TO BOTTOM OF PAGE
Timber raised beds - Superior - 10% Discount
Timber raised beds - Standard - 10% Discount
---
Building Raised Beds Review - Products Description
---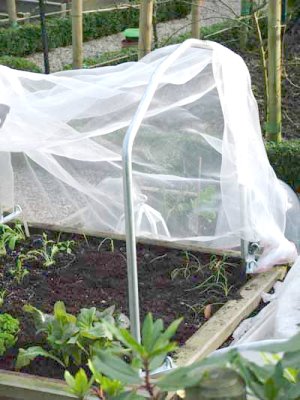 Chunky treated Swedish certified timber from managed sustainable source. All the timber used in construction has Swedish FSC approval
All wood is treated by the Vac Vac low pressure timber preserving process - the timber is placed in a vacuum chamber and the air spaces in the wood are filled with a very safe wood preservative
Designed, researched and manufactured in-house
Starter Kits available in 1, 2, 3, 4 or even 5 tier heights - depending on system chosen
Adaptable linking modular system that allows you to add kits or parts to create your own personal layout
Close planting in raised beds produces a micro-climate in which weed growth is suppressed and moisture is retained
Rich soil mixture is never compacted through trampling and produces a greater harvest
Saves on watering and allows easy access so is kind to your back - no digging
Each Starter Kit comes complete with planks, posts, aluminium joining brackets and full instructions
4ft wide beds accept our 'Medium Wide Shaped Hoops'
6ft+ wide beds accept our 'Large Wide Shaped Hoops'
Optional capping available
Component accessories - planks, posts, capping and post caps are also all available separately
Simple to order - choose height, width and length of bed from table below
Timber raised beds - Superior - 10% Discount
Timber raised beds - Standard - 10% Discount


---
Building Raised Beds Review - Timber Raised Bed (Superior)
---
The 'Timber Raised Bed (Superior)' system is made from planks of Swedish timber 1.5" thick and 8" wide and is treated for long life with plant safe preserving process.
Planks
All made from 1.5" thick x 8" high chunky Swedish FSC certified timber
Available in Short (4ft)
Medium (6ft)
Long (8ft)
Posts
3" square
1, 2, 3 or 4 Tier heights available
Capping
Short - for 4ft side of bed
Medium - for 6ft
Long - for 8ft
Post Caps
Fits the top of all posts
Visit Harrod's raised timber beds - Superior Timber Raised Beds - 10% Discount


---
Building Raised Beds Review - Children's Link-A-Bord Kit
---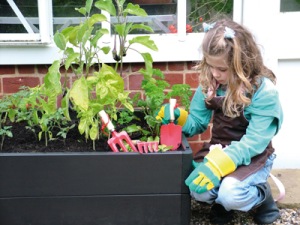 I used to think it great if children became interested in growing vegetables. I don`t think that anymore - I believe it`s of paramount importance we actively encourage them to do so, from as early an age as possible. So I was pleased to discover that Harrod's has shown a positive approach to do just this.
The 0.5m x 1m, 2 tier deep, mini plastic link-a-bord bed is the ideal size for young gardeners - big enough to grow a range of crops but not too large to become over-run should attention wander. All the benefits of the Link-A-Bord product, comes complete with all boards, links and dowels (children will need assistance of adult to assemble) and is great for experimenting and learning without costing the earth!
Assembled bed measures 1m x 0.5m x 30cm deep
Complete with all components
Can be easily extended with link-a-bord parts
Manufacturing process ensures boards will last indefinitely - at least 20 years
Visit Harrod's for children's Link-A-Bord kits


---
Building Raised Beds Review - Harrod Products Links
---
All-in-all I had a good experience wandering around Harrod's Horticultural online store. The raised bed products I reviewed here are just a taster and don't even begin to scratch the surface of the quality vegetable gardening aids that Harrods Horticulteral have listed.
I don't know about you, but I can find only one drawback shopping in a store like this (apart from spending too much... well it is a long term investment) is that you can't pop into the cafe for a cuppa and a bun.
So! Go and make your own, grab the biscuits and enjoy the quality products that will make your vegetable growing experience that much better - remember raised beds mean no digging and bigger harvests.
Here are some links to Harrod for your convenience so you can dive straight in:
Harrods Horticultural Home Page
Timber raised beds - Superior - 10% Discount
Timber raised beds - Standard - 10% Discount
---
Return to Raised Garden Beds from Building Raised Beds Review
Return to Building Raised Beds from Building Raised Beds Review