The How To Grow Broccoli Picture Gallery - SEE How Broccoli Plants Grow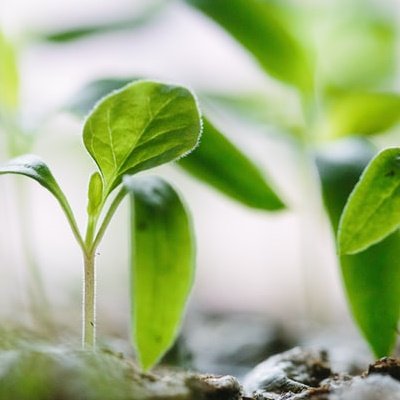 Welcome to the How To Grow Broccoli Picture Gallery. Just click on any thumbnail picture to enlarge it and/or click on the link below any pictures of broccoli and you will be taken to a page where you can follow in-depth instructions on how to grow broccoli - the link will open into a new browser, so don't worry you wont be taken away from this page.
---
How To Grow Broccoli Picture Gallery - Quick Intro
---
The how to grow broccoli picture gallery will make it easier to learn so make sure you view the photos. Broccoli plants belong to the same family of plants as cabbage, cauliflower and brussels sprouts. They like cool weather and can "bolt" in hot weather, meaning that it flowers and goes to seed too early. The broccoli pictures you will be enjoing on this page are of the purple sprouting broccoli variety and, along with all the broccoli plant family, have amazing health benefits.
Broccoli Facts
The health benefits of broccoli are proven and have become a recommended essential part of our diets.
Broccoli Nutrition consists of high levels of the following:
Vitamins:
A (Beta-Carotene), C, B Complex - especially: B2 (riboflavin), B3 (Niacin), B6 (Pyridoxine) and K.
Essential minerals:
Iron, Folic Acid, Calcium, Selenium, Potassium.
Broccoli plants are also a source of high fibre and phytochemicals.
Planting Broccoli
Any soil type is satisfactory for growing broccoli. It's root system is very shallow, so learning how to grow broccoli means taking note of this first important point - proper soil preparation is important.
The key to a soil with 'good heart' is to make sure plenty of organic matter is dug in. You should apply well-rotted manure or garden compost to the soil, making sure it is forked in well - do it early in the year so the soil has time to compact down naturally.
Click here for comprehensive instructions on Growing Broccoli - a new page will open so you won't be taken away from the How To Grow Broccoli Picture Gallery - you can carry on looking at and getting inspiration from the pictures of growing broccoli below.
Cick The Images To Enlarge
Sowing Seed
In Trays

Seedlings In
Propagator

Seedlings
Growing On

Pest Control

Here They
Come

Nearly
There

A Closer
Look

Looking
Delicious

Broccoli Shoots
Re-Growth

Harvesting The
Greens
Home Page
Return To Growing Broccoli